NetApp Bring Volume Online — Command Line
Обновлено 25.07.2016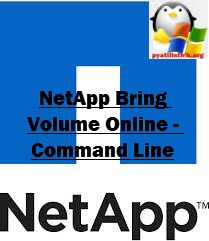 Everybody welcome on the pages of his blog, and we'll continue to study NetApp. We'll consider how to bring a NetApp volume online using the command line (cli).
NetApp Bring Volume Online Command
The following command will bring a NetApp Volume Online, in this example I am offlining the vol called 'cifs1':
The output of the NetApp bring volume online command will look similar to:
Volume 'cifs1' is now online. As you can see, everything is very simple, the main thing you need to know the team.